Showstopping Corporate Experiences
Memorable Culinary Experiences for Your Teams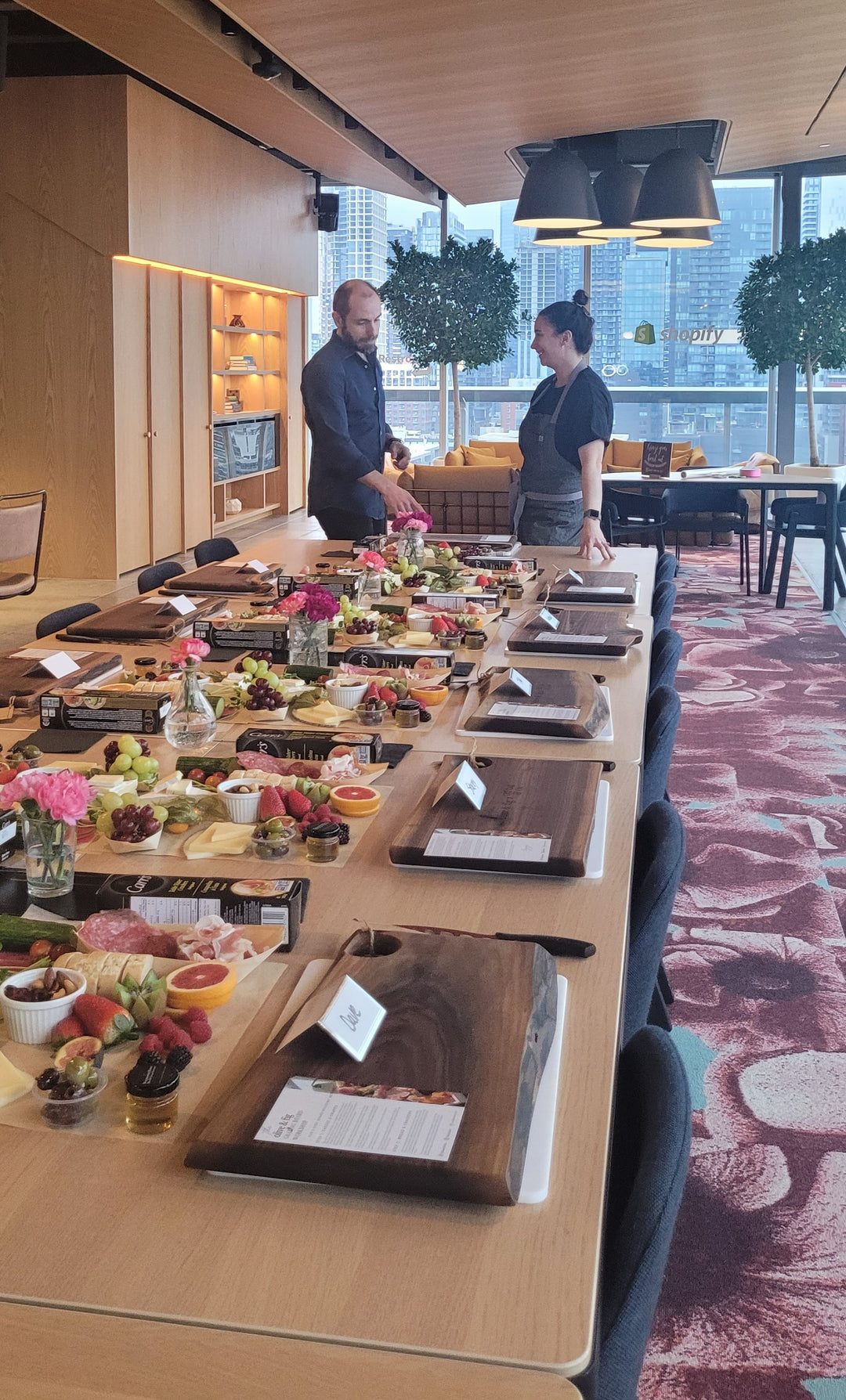 Corporate Charcuterie Board Workshops
Corporate Charcuterie Board Workshops
Unleash your team's creativity and indulge in the art of charcuterie crafting with Olive & Fig's corporate charcuterie board workshops.
Why Choose Olive & Fig for Your Corporate Team Building Event?
At Olive & Fig, we specialize in curating unique and interactive team-building experiences that foster collaboration, innovation, and a deep sense of camaraderie among your colleagues. Our corporate charcuterie board workshops are a perfect blend of creativity, culinary artistry, and team bonding.
What to Expect from Our Workshops:
Hands-On Culinary Fun: Participants will roll up their sleeves and embark on a guided journey to create stunning charcuterie boards from scratch, learning the art of arranging, pairing, and garnishing.
Gourmet Ingredients: We provide an array of gourmet meats, cheeses, fresh produce, and artisanal accompaniments, ensuring that every board is a visual and gastronomic masterpiece.
Expert Instruction: Our Certified Red Seal Chef & Expert Grazing Stylists will share their knowledge of charcuterie, offering tips and tricks to make your boards stand out.
Customized Themes: Tailor the workshop to match your team's interests or event theme, whether it's a seasonal celebration, a specific cuisine, or a creative challenge.
Team Bonding: Encourage collaboration and communication as teams work together to design, assemble, and present their charcuterie creations.
Tasting and Judging: Cap off the workshop with a delicious tasting session, where teams can savour their culinary triumphs and perhaps even compete for the title of "Charcuterie Champion."
Why Charcuterie Board Workshops?
Unique and Memorable: Our workshops offer a fresh and memorable alternative to traditional team-building activities.
Boost Creativity: Encourage creative thinking and problem-solving as participants design their boards.
Build Relationships: Strengthen interpersonal relationships as colleagues work side by side, fostering a sense of unity within your organization.
Delicious Rewards: Enjoy the delicious fruits of your labour as you savour the beautiful and delectable charcuterie boards you create.
Book Your Corporate Charcuterie Board Workshop Today
Discover how Olive & Fig can transform your corporate team-building events into unforgettable culinary adventures. Contact us today to discuss workshop options, availability, and customization. Get ready to craft, bond, and savour success with our corporate charcuterie board workshops.
Learn More
Fable Charcuterie Board Workshop
Shopify Charcuterie Board Workshops