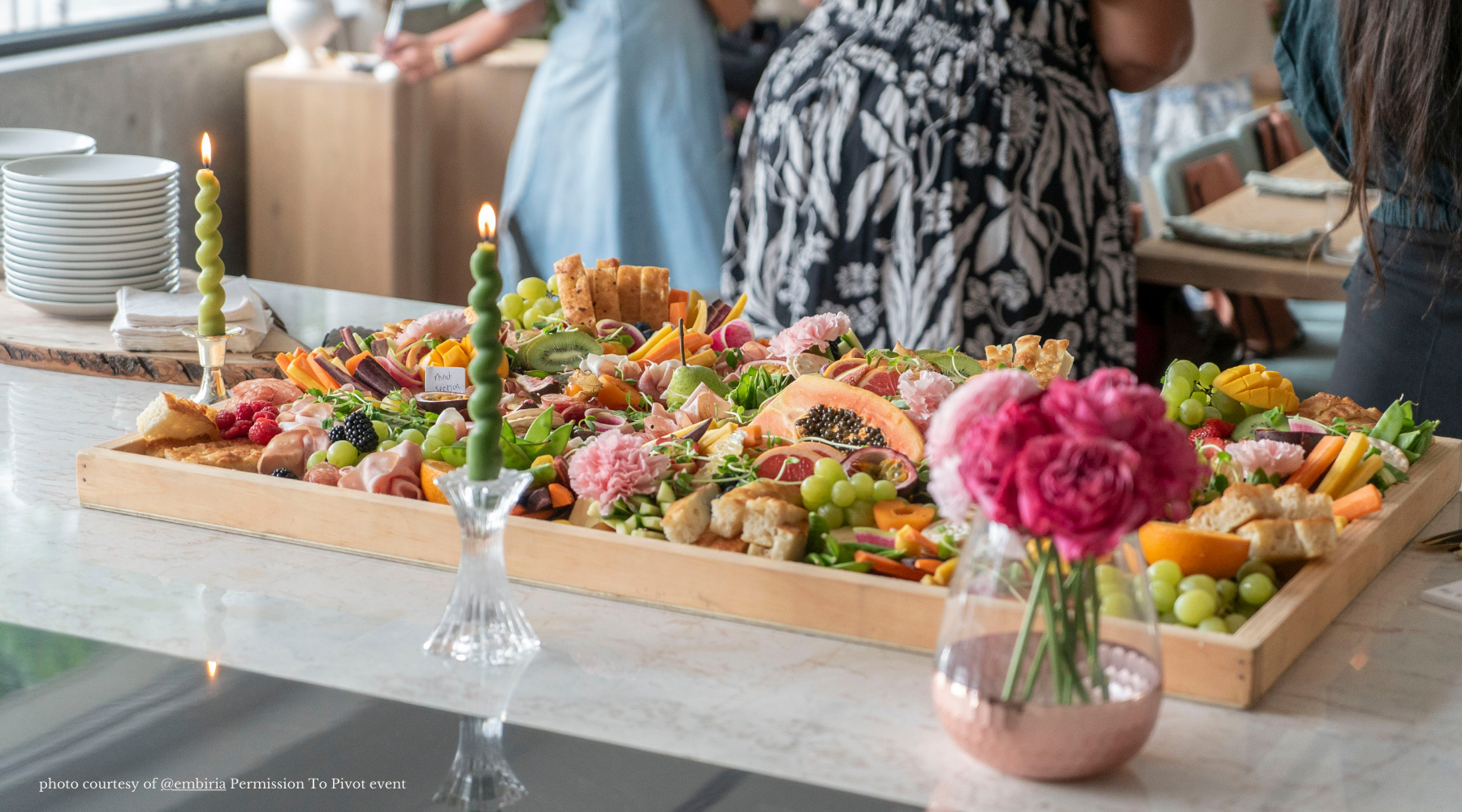 Showstopping Corporate Experiences
Why Olive & Fig?
At Olive & Fig, we specialize in turning corporate gatherings into unforgettable culinary experiences. With a commitment to excellence and a passion for bringing people together, our offerings are guaranteed to elevate your boardroom, conference, or corporate event.
Why Choose Olive & Fig for Your Corporate Catering Needs?

Exceptional Culinary Expertise: Our Head Chef is Red Seal Certified and is constantly creating creative products that have absolutely placed us in a league of our own in our industry.


Customized Products: We understand that every corporate event is unique. That's why we are able to tailor our products to suit your specific needs, dietary preferences, and event theme.


Impeccable Presentation: From elegant packaging to attention-grabbing displays, we ensure that every product not only tastes exceptional but also looks stunning.


Professional Service: Our experienced staff is dedicated to providing seamless service, from your initial communication with us to hand-delivery at your event.


On-Time Delivery: Punctuality is our promise. We deliver our delectable creations right on schedule, ensuring that your event runs smoothly.


Flexible Scheduling: Whether it's a last-minute meeting or a meticulously planned conference, we accommodate your schedule with professionalism and grace.

Explore Our Corporate Services:
Business Luncheons: Elevate your working lunches with our gourmet offerings that spark creativity and productivity.
Board Meetings: Impress your board members with a catered spread that reflects your commitment to excellence.
Corporate Celebrations: From holiday parties to milestone events, we add a touch of sophistication to your corporate celebrations.
Team Building Events: Connect with us to learn more about our team-building Charcuterie Board Workshops.
Contact Us Today for a Taste of Excellence
Discover how Olive & Fig can transform your corporate events into culinary triumphs. Contact us today to discuss your catering needs and request a personalized quote. Elevate your corporate catering experience with us and leave a lasting impression on your clients and colleagues.
We are proud to have been regionally and nationally published and rated as a leading grazing company within Canada and Ontario.
The Best Canadian Charcuterie Boards - Coast to Coast 
10 Best Charcuterie Boards in Toronto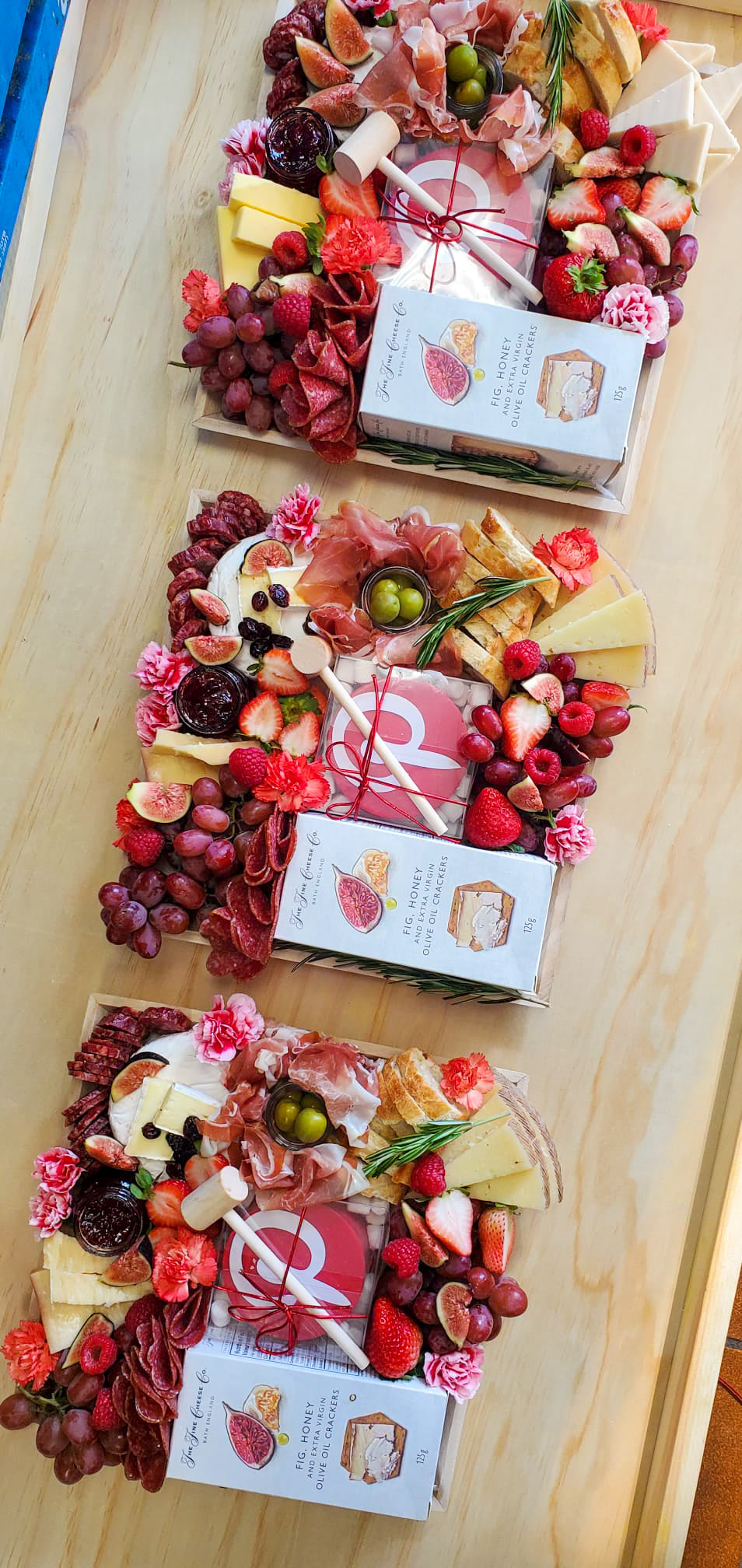 Seeking Customizations & Branding Details?
At Olive & Fig, we have a passion for precision and a flair for creativity, we elevate your corporate event experience to new heights with our food art.
We have experience working with and customizing personalized offerings for brands such as Pinterest, ILIA, Fable, Shopify and more.
Connect with us to learn how we can ensure your brand stands out, makes an impact, and leaves a lasting impression with your colleagues and clients.
Contact Us
FOLLOW OUR JOURNEY ON INSTAGRAM